Skip to Content
We Are Making History
Did you know that Doc Holliday's Bar & Grill in Erie, PA was named after a famous gunslinger? We may not be as well-known as this historical figure, but we're certainly making waves for our great food and outstanding customer service.
Who was John Henry "Doc" Holliday? This cowboy was a dentist, gambler, and gunfighter who joined lawman Wyatt Earp in battling outlaws at the Gunfight at the O.K. Corral in 1881. This bloody shootout in the American Wild West took place in Tombstone, Arizona.
Holliday was known as a cool and calm Southern gentleman whom Earp described as a "loyal friend and good company." He died in 1887 at the age of 36, but his qualities can still be seen in our popular country bar.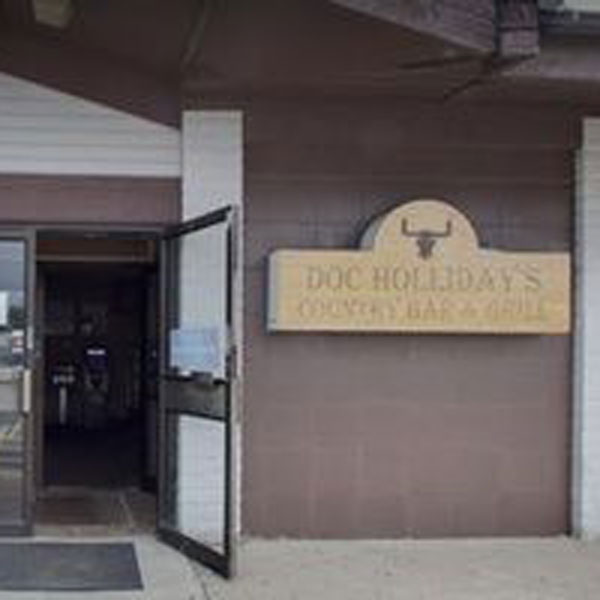 We Live to Serve
Like the old gunfighter of the Wild West, we are famous in our own little way–being loyal to our customers. We live to please them and offer them value for money as well as good company through our services.
Visit our restaurant, and you'll see why we are Erie's Premier Country Bar. We have live entertainment every night, delicious meals, and a wide selection of beers and Pepsi products. We also have line dance lessons, Karaoke Nights, and guest DJs ready to rock your world. Our nightly specials allow customers to enjoy their favorite food and drinks at affordable prices.
Stop In Today
For an unforgettable experience, stop in or call us today at 814-868-3627 to make a reservation. You can also email us for band and party bookings.